Rosacea
What is Rosacea?
Rosacea is a common chronic inflammatory disorder characterized by facial redness, dilated capillaries, a burning or tingling sensation and sometimes lesions that look like acne (papules).
The common triggers are sun exposure, certain chemicals in alcohol, temperature changes (i.e. sauna, heaters, air conditioning), hot and spicy food, hormonal changes, exercise and emotional factors (i.e. stress, anger, laughter, crying, embarrassment).
Our Treatment
There is no cure for rosacea, but the symptoms can be controlled effectively with an individual treatment plan and a Jan Marini Skincare Management program.
The treatment of choice is IPL (Intense Pulsed Light). This treatment destroys unsightly blood vessels so they fade and slowly disappear.
Topical agents with anti-inflammatory / antibacterial effects can keep rosacea well under control even during trigger events. Even daily use of an effective sunscreen / antioxidant can result in significant improvement.
FAQ
How many IPL treatments will I need?
Each person is assessed individually but usually 4 – 6 treatments at one-month intervals is recommended. Then a maintenance treatment every 12 – 18 months may be required.
How will I feel afterwards?
Most people experience some mild stinging and a "sun-burnt" sensation. This usually settles within 24 – 48hrs.
Before and After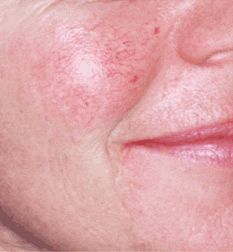 Before Rosacea Treatment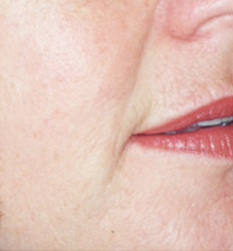 After Rosacea Treatment