Tattoo Removal
Tattoo Removal Video
Click on the image above to view an introduction to the tattoo removal services offered by erase aesthetic services. This video is presented by one of our qualified dermal technicians specialising in tattoo removal here in our Malvern clinic in Melbourne, using the Q-switch Nd:YAG laser, which is known to be one of the most effective laser in tattoo removal.
Tattoo Removal
Q-switch Nd YAG laser for tattoo removal
At Erase Aesthetic Services Malvern, we have been offering Tattoo Removal for over ten years. Just like we offer Laser and IPL for the treatment for skin resurfacing or reducing unwanted pigmentation and redness, we offer a separate modality to specifically remove tattoos. There have been numerous methods medically practised over the years.
Methods of tattoo removal have evolved from superficial excision through dermabrasion, surgical removal, and CO2 laser vaporization to a more modernly based laser treatment known as Q-switch lasers.
At Erase we use the Q-switch Nd:YAG laser for tattoo removal, this has been proven to be most effective form of tattoo removal and requires fewer treatments.
History of Tattoo Removal
Scientific evidence of modern tattoo removal dates back twenty years with the theory originating back to the late 1950's.  The technology has made it possible to shatter ink molecules in a nanosecond pulse duration, which is known as Q-switch lasers. The most widely accepted method to this date is the use of Q switch modalities are: Nd:YAG (1064nm), KTP Nd:YAG (532nm), Alexandrite, and Ruby. Many methods have evolved to achieve better results with increased safety and minimized risk of scarring as it allows better chance of healing of the treated area.
The use of Q-switch Nd:YAG laser for tattoo removal has become a popular trend for its ability to treat multi coloured tattoos with fewer number of treatments than other forms of light based and Q-switch modalities.
What technology do we use?
At Erase we offer a Q-switch Nd:YAG (1064nm & 532nm), which can treat tattoo of the following colours: blue, black, yellow, red, orange, and dermal pigment (such as Melasma). The Q-switch Nd:YAG (1064nm) presents as a safe laser to use on darker skinned individuals, as it does not attract to melanin. These modalities have a wavelength high enough to penetrate into the required depth of the papillary and reticular dermis where the tattoo particles reside.
What happens during a treatment?
Each patient will be provided with a topical anesthetic cream, which they are advised to apply 1 hour prior to their appointment. This will help reduce the majority of the discomfort, leaving only sensation of flicking and warmth felt during the treatment. For a small tattoo, the treatment will take less than 5 minutes. Post procedure, topical broad-spectrum antibacterial ointment or petroleum-based ointment is applied immediately to facilitate healing.
Which areas can be treated?
All tattoos can be effectively treated, including facial cosmetic tattoos. To find out more call us now 03 9576 2177 to organize a consultation with one of our qualified specialists.
FAQ
What tattoo colours can we treat?
Q-switch Nd:YAG can successfully treat multi coloured tattoos particularly black, green, blue, yellow, red, and orange hues.
Will the tattoo removal treatment hurt?

A topical or local anaesthetic is applied prior to your tattoo treatment.
How many treatments do I need?
It is impossible to accurately predict the number of treatments necessary as it depends on the amount of ink used and how deep the ink was inserted. The number of treatments is variable depending on the colour, type of ink used, the depth of the tattoo, and the age of the tattoo. Blue and black are the easiest colours to fade. However as a guideline, we recommend an average of eight to fifteen treatments, spaced 4-8 weeks apart from each treatment. If you would like to achieve fading of tattoo in order to apply another design over the previous tattoo, you will need less number of treatments.
Before and After
Before Treatment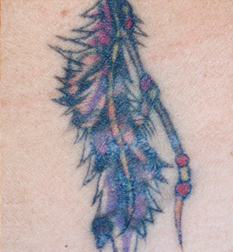 After Treatment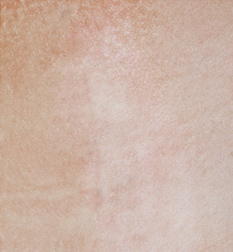 Pricing of Tattoo Removal Treatments
For pricing information on Tattoo Removal treatments, call us on this number 03 9576 2177 or alternatively go to our contact form to have one of our receptionist call you for assistance.