Semi-Permanent Makeup
Cosmetic Tattooing also referred to as Semi Permanent Make-Up involves the controlled incorporation of colour pigments into the dermis layer of the skin to help improve your appearance by giving definition to the eyes, brows and lips which can last for up to 2 years.
Thanks to the advancements in this technique and the extensive range of natural mineral pigments available, results are incredibly realistic, meaning you can get that naturally beautiful look and carry it with you 24/7.
We understand that not all client's are the same so we conduct a comprehensive facial assessment using the principles of facial morphology to recommend the ideal treatment and pigment tone for you. This involves mapping your face, analysing your mimetic muscles, identifying your Fitzpatrick skin tone and skin type.
And as we use the most gentle and precise micropigmentation device on the market, there's little to no downtime so you can go out for dinner looking amazing the same night!
Semi Permanent Brows
Whether you want fuller brows, or more defined brows, this technique can help you achieve a natural enhanced look. As we offer both Microblading and Micropigmentation treatments, you can choose from a Feathertouch Brow which creates natural looking individual hair like strokes, or shaded Ombre Brow or a combination of both. Regardless of the method you choose, it allows us to achieve a realistic look that will beautifully frame your face.
Semi Permanent Lips
As we age, we lose the natural pigment in our lips, particularly around the vermillion boarder. Our Semi Permanent Lip Tint Tattoo will add definition, colour and give the appearance of added volume, so all you need is to gloss and go to achieve a natural beautiful look.
We have a stunning range of nudes and vibrant pigments available.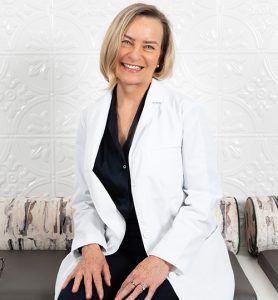 Anthea Palmer
Semi Permanent Cosmetic Practitioner
Jessica Miller
Semi Permanent Cosmetic Practitioner
Getting a cosmetic tattoo is a big decision, and we understand you want to be 100% comfortable with us before you commit. Come in for a complimentary 30 minute consultation and we'll talk about your expectations and aspirations. We'll then reveal exactly how we can achieve a more youthful look which will define your features and enhance your natural beauty.
Sign Up To Our Email Newsletter:
Have a question or wish to make a booking? Enter your details below:
Monday to Friday: 8am – 5pm  / Saturday: 8am – 4pm